https://www.youtube.com/watch?v=D5wAQ5eCskM&feature=youtu.be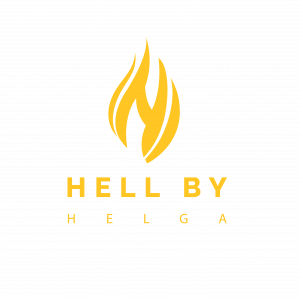 RETHINK FITNESS
FEEL BETTER, MOVE BETTER, LOOK BETTER
Sometimes you just have to die a little inside in order to be reborn and rise again as a STRONGER and WISER version of YOU!
I live for hyping people up, I like to say I'm not a personal trainer – I'm an ENERGY DEALER! Through my speciality of HIIT, Group Training, 1:1 training, strength and conditioning I work to help you rethink your body and mind, unlock your superpowers and remember you are a powerhouse! With Hell by Helga you are guaranteed to feel better, move better, look better!
Physical
Changes your body, your mind, your attitude, your mood.
Nutritional
A healthy outside starts from the inside!
Mental
Conquer the Mind, Conquer the World.
Social
When we belong, we flourish!
Let's get moving!
HBH is focused on breaking the popular "fitness culture" of working out just to change how you look. I want to help you get connected with yourself and get moving despite any physical goals you may have. Through my services I aim to help you realize Health is NOT a look it is a FEELING and remember you are MORE than your body! Let's remove those layers of fear about your body, what you are eating, media standards, how are you moving, what you look like and work on the muscles of being grateful for your body and all it does everyday. Wherever you are in your journey, I am here to partner together and help guide you towards success.
ABC (Abs, Bands, and Core):
Circuit based class designed to target your abs and entire with use of bands and bodyweight.
Endurance & Conditioning:
An amplified full body class designed to increase strength, definition and endurance, using weights and intermittent cardio bursts to maximize energy output.
HIIT:
An athletic interval-style class designed to build strength, endurance, & cardiovascular performance through challenging segments of effort & short segments of active rest.
Strength Training:
Signature full body class designed to strengthen and define the body through the use of weights and various equipments in heavy repetition with basic movements such as: Squats, Deadlifts, Chest Press, Curls, Lunges and much more.
determination
determination
determination
determination
determination
Let's get active without the pressure of weight loss!